District's tech trailblazers build on lockdown learning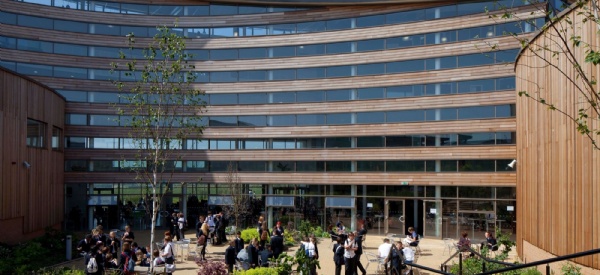 As young people return to the classroom across Bradford, schools are already reflecting how months of remote learning forced a complete re-evaluation of practice, and how technology might shape the way they build back better.
Leading the way is the EdTech Demonstrator programme – a nationwide network of schools known for making good use of digital teaching techniques. It was initially created by the Government in 2019 to boost peer-to-peer support on the effective use of technology.
When the pandemic forced schools to close their doors, EdTech Demonstrators quickly re-positioned to become the go-to source of advice and guidance for schools and colleges needing to up their remote learning game. But as schools look forward to a life after lockdown, Demonstrators will still be there to help them with core business.
James Hoyle, Assistant Head at Skipton High School and an approved EdTech Demonstrator, explains: "The programme was created to re-engage the education sector with how they could use technology better in the classroom to help with things such as cutting teacher workload, enhancing learning and even communicating more effectively with parents.
"When COVID-19 came along, it was clearly an opportunity to make really good use of the network to provide advice to schools on how to manage the curriculum more effectively through the periods of lockdown."
As pupils return, schools are taking stock of how well they adapted to remote learning and how technology might enhance learning in more normal times. To help, school leaders are being encouraged to contact their local EdTech Demonstrator site for a free consultation with a recognised expert such as James.
"Our job is to build an understanding of each school's unique set of circumstances, because literally no two schools are alike when it comes to their tech readiness," he says. "The service we provide is bespoke and fully peer-to-peer."
"The type of help we provide has ranged from advising on digital strategy – what tools do schools need to put into teachers hands for example – to areas such as ensuring both hardware and software are properly safeguarded."
EdTech Demonstrators have proved their value to the sector over the last 12 months.
"I've trained over 1,000 primary and secondary teachers across my patch this year in how to use platforms like Microsoft Teams as effectively as possible in an educational setting," says James.
Some of the areas covered in EdTech Demonstrator tutorials have included:
How to maximise the power of verbal and visual feedback
Creating effective assessment criteria
Peer assessment via breakout rooms and screen sharing
Techniques to encourage collaboration
Designing multiple-choice quizzes
Real-time verbal and written marking
Quick polls to provide evidence of whether pupils have grasped a concept
"We also put departments in touch with their counterparts at our school to discuss very specific challenges that they may be facing – for example, how do you teach a science practical remotely, or how do you keep food technology classes interesting and engaging without a cooker.
"Essentially we're there to help schools improve and to work with them on their pedagogy so that teaching and learning continues to be deepened as much as it can be."
Any school interested in an initial EdTech Demonstrator assessment should contact James directly in the first instance at hoylej@sghs.org.uk