NPQ Visiting Fellows
Danny Bullock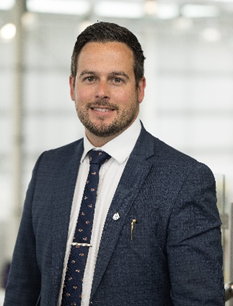 Danny Bullock is a serving Principal at an inner-city Leeds secondary academy. Starting as a Computer Science teacher, Danny worked his way into a pastoral leadership and quickly progressed into Senior Leadership for Inclusion. In the recent years, Danny held the position of Vice Principal for Quality of Education, Senior Vice Principal for Standards, and since May 2022, Principal.
Outside of the academy, Danny has completed the Teach First programme, is a Teaching Leaders Fellow, SSAT Leadership Fellow and has completed the NPQH (National Professional Qualification in Headship). Danny is a visiting fellow and assessor on the NPQ programmes and is currently delivering the NPQLBC. Danny has been invited to speak at a number of national and conferences on Inclusion, Data and Leadership for Teach First, SSAT and Keynote Educational.
Dave Whittaker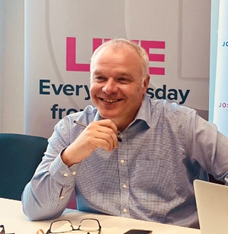 Dave is Director of Learning for the Wellspring Academy Trust. As a former Executive Principal of SEMH Special and Alternative Provision academies, he now works regionally supporting all 29 schools in the trust.
As well as Executive Headship, Dave spent 10 years as a National Leader of Education and teaching school head. He now leads Positive Regard - the trust's behaviour training and outreach team. Dave works nationally supporting schools with behaviour training, drawing on years of experience working with the most complex and vulnerable of children. Based on an ethos of 'unconditional positive regard' Dave believes schools should use relational practice to make them safe and caring places to learn.
Dave has recently been a member of the DFE's Timpson Exclusions Review expert reference group, he is a founder member of the HeadTeachers' Roundtable think tank and is a trustee of The Difference. He has also given evidence on alternative provision to the government's Education Select Committee. He is currently the PRU/AP representative on ASCL National Council. He is a regular speaker at conferences and an active campaigner for educational change. His recently published book, The Kindness Principle, offers advice, guidance and expertise on making relational practice work in schools. He is an associate of Independent Thinking Ltd.
Emily Kneeshaw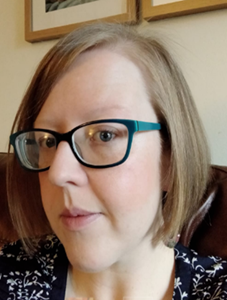 Emily is an experienced Senior Leader and Teacher Educator, from a Primary background and and is currently Assistant Head overseeing EYFS and Year 1. Emily has designed and delivered a wealth of evidenced based training sessions for EXCEED SCITT and is a Visiting Fellow for the NPQEYL
Emma Dobson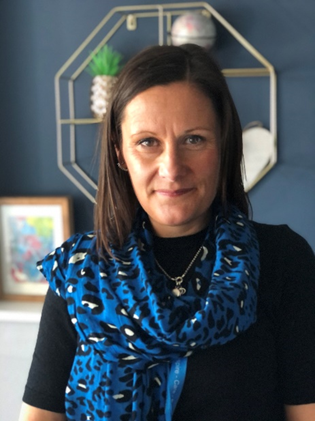 Emma is an experienced Senior Leader and Teacher Educator, from a Primary background and has taken on various leadership roles ranging from Assistant Headteacher, to Head of Professional Learning for Exceed MAT and is currently Director of Exceed Teaching School Hub. Emma has designed and delivered a wealth of evidenced based teacher development programmes for teachers at various stages of their career and is a Visiting Fellow for the Early Career Teacher Programme and NPQLTD.
Gavin Hosford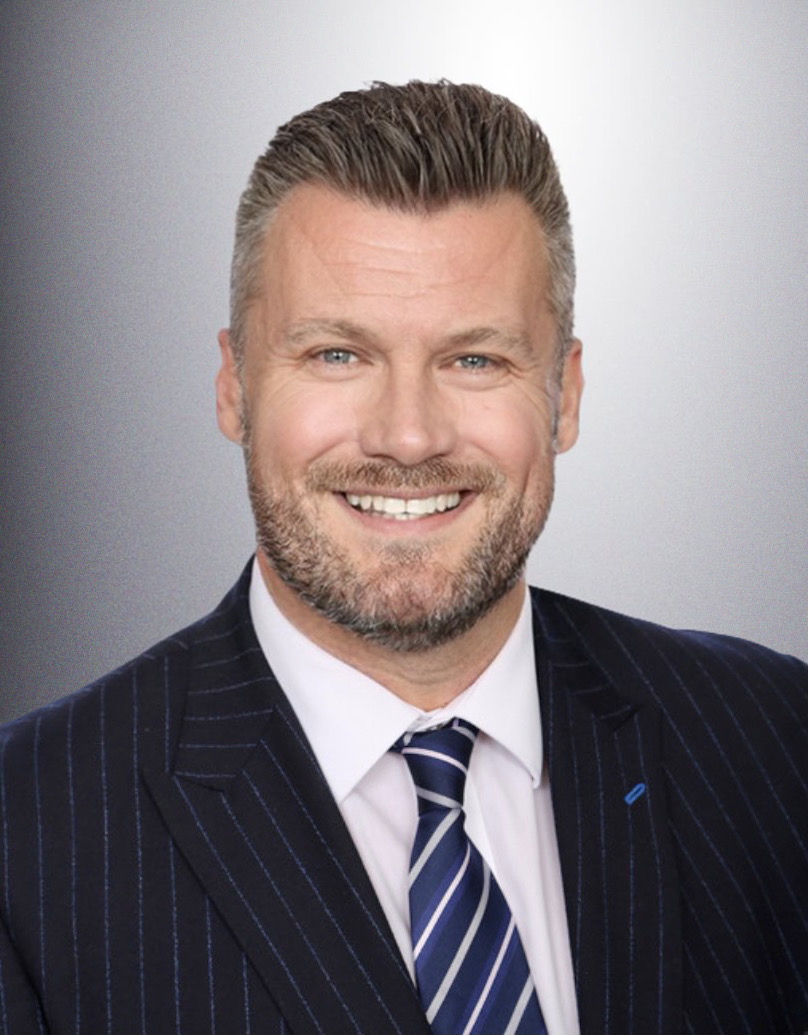 Gavin has enjoyed nearly 30 years of working within the sector, and he considers it a privilege to have led teams in some of the most challenging and socially deprived areas of the country, with the most hard to reach young people - as it was, and still remains, his belief that every child should have the opportunity to achieve their maximum potential; whatever their starting point, whatever their needs and wherever they may live. His passion for improving the life chances of young people has been the primary driver during his time in mainstream secondary, special schools, Further Education, PRU and Alternative Provision.
For the last 6 years, Gavin has been the Principal of a generic special school in Leeds, and alongside this role he sits on the Leeds Schools Forum as a Special School Headteacher, the Leeds City Council Healthy Schools Steering Group and the DfE / OFSTED Headteacher Stakeholder Reference Group for the Yorkshire & Humber region. Gavin is a Visiting Fellow for the NPQLBC.
Jo Siddall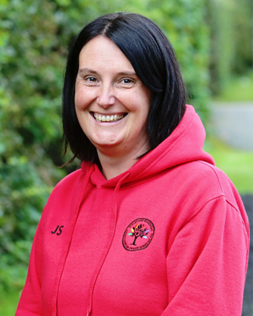 Jo has been a teacher for nearly 23 years. In that time, she has taught in a wide variety of schools across Yorkshire and the Caribbean. She has always had a passion for English, being Literacy Lead at her first school, working with the Leeds 0-11 Learning Improvement Team on school improvement, moderating writing at KS2 and being accredited as an LLE for her work supporting schools across Bradford.
Jo has been the Headteacher at Burley and Woodhead CE Primary School since September 2015. In 2018, she was successful in the school's bid to the DfE to establish the Burley Woodhead English Hub and has successfully led it ever since. Since setting up the Hub, Jo has built the team and is now strategic lead, ensuring that our team maintain the highest standards by keeping abreast of the latest evidence based information and working with the DfE to revise phonics programmes and develop early language support. Jo is keen to share her passion for English as part of her work as a Visiting Fellow on the NPQLL programme.
Lizzy Davies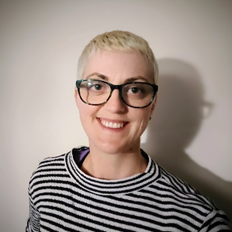 Lizzy is an experienced Senior Leader and is currently employed as Assistant Headteacher in a mainstream secondary school. She is responsible for the People Pipeline, supporting teacher recruitment, induction and development. Lizzy has been involved in the delivery and assessment of the Early Career Teacher Framework and is currently a Visiting Fellow for the NPQLT.
Lucy Azzopardi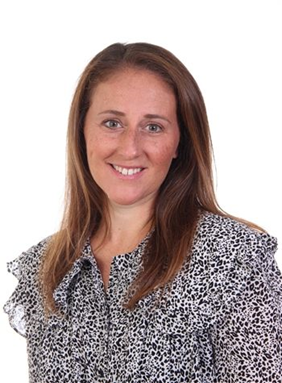 Lucy is an experienced Early Years Leader and teacher who has worked in the EYFS for 10 years. She holds an NPQSL: National Professional Qualification for Senior Leadership. Lucy has worked as a tutor on the EYFS SCITT, supporting teachers new to the profession to develop their skills and expertise and has held a role as an SLE for Early Years for over 4 years, working with a number of schools to develop and enhance their EYFS provision. She is now a Visiting Fellow for the NPQEYL.
Martha Featherstone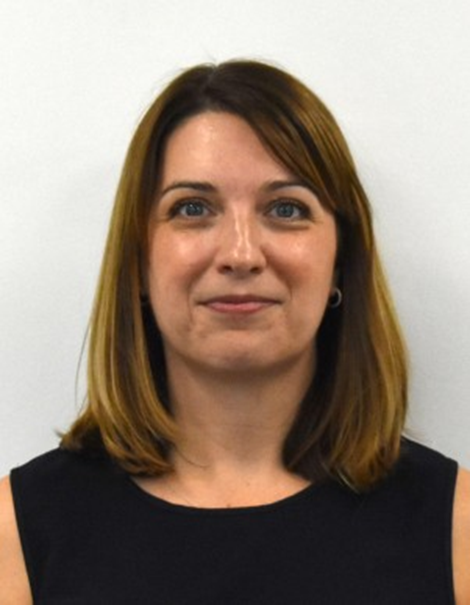 Martha is an experienced Senior Leader and Teacher Educator, from a Secondary background and has taken on various leadership roles ranging from Advanced Skills Teacher, SLE, Assistant Headteacher, Deputy Headteacher and is now Headteacher of Skipton Girls' High School. Martha has worked in a range of secondary contexts including inner city Bradford, with a particular focus and interest in Quality of Education, Professional Development and all things Research driven. Martha is a Visiting Fellow for NPQSL.
Rachel Abbott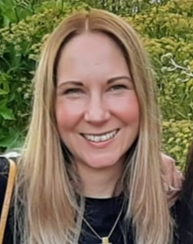 Rachel has taught in Bradford primary schools for 19 years in a variety of roles including Assistant Head and Early Years SLE. Rachel currently works as Primary Course Leader for Bradford Birth to 19 teacher training programme which includes designing and leading the trainee curriculum. She has worked as a Literacy Specialist for the Burley Woodhead English Hub since 2019, working with colleagues across Bradford and North Yorkshire to deliver sustained improvements and outcomes for children in Early Reading. Rachel is a visiting fellow for the NPQLL.
Kirsty Hutchinson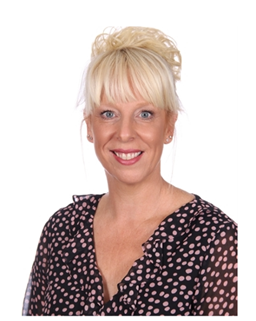 Kirsty is an experienced Head Teacher working for Exceed Academies Trust. She is currently an Executive Head Teacher leading 2 primary school within the trust. Kirsty has a wealth of primary school experience having carried out a number of roles including Early Years Lead and SENDCo for many years.
Kirsty has supported schools who have been put into special measures by Ofsted to help them action plan and begin their journey of rapid improve to become at least good. She is an experienced visiting fellow tutoring on the NPQLT and Early Career Teacher programmes.
Siobhan Barford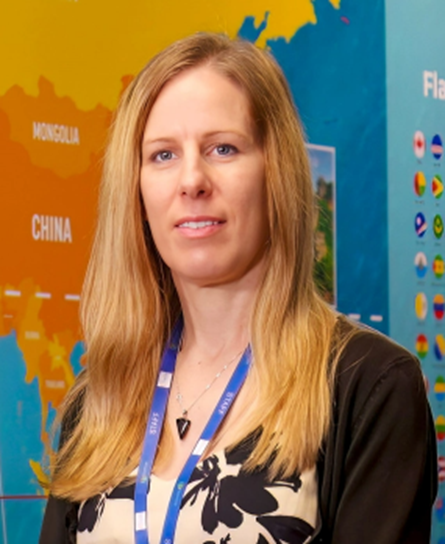 Siobhan is an experienced Senior Leader and Teacher, from a Primary background. She has successfully carried out a number of leadership roles in Bradford's inner city and is currently Head of School at Baildon Glen Primary School.
Siobhan has delivered a wealth of evidence-based training with teachers and school leaders at varying stages of their career and is a visiting fellow for the NPQLTD.
Luke Weston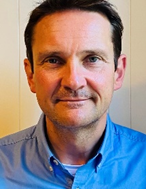 Luke is a secondary headteacher with broad experience in all areas of school leadership and improvement. Current areas of interest are curriculum and finance. Luke has completed the NPQEL and is a fellow of the Chartered College of Teaching with Chartered Teacher (Leadership) status. Luke is a Visiting Fellow for the NPQH programme.
Salma Rahman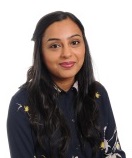 Salma is an experienced senior leader, from a primary background and has taken on various leadership roles ranging from Executive Headteacher, Headteacher and Local Leader of Education. Salma has experience of designing and leading on evidence-based projects, focused on school improvement and leadership development.  In her Visiting Fellow role, Salma is leading on the NPQSL programme, supporting school leaders who are, or are aspiring to become a senior leader with cross-school responsibilities. 
Andrew Johnston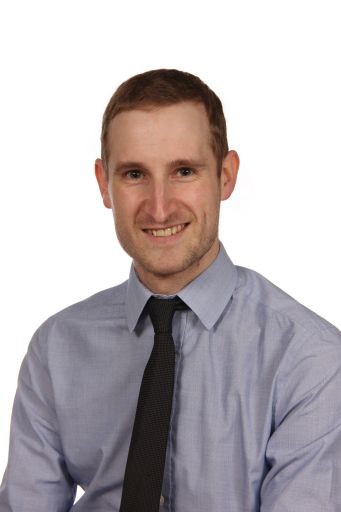 Andrew teaches in a primary setting and works as the research lead for Exceed Academies Trust, disseminating and implementing education research in schools across the area. Andrew is passionate about high quality teacher education which has a lasting impact of teachers and their pedagogy. He has designed and delivered a wealth of evidence-based teacher development programmes for teachers and school leaders. These have included developing provision for more able pupils; working scientifically skills; modelling; curriculum design and developing metacognition. Andrew currently teaches in Reception and is a Visiting Fellow for the NPQ-LTD.