Early Years Professional Development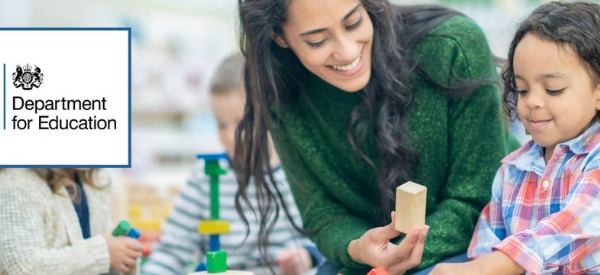 Early Years Professional Development Programme places are now available for February 2023
The Early Years Professional Development Programme is now accepting applications for the latest phase of the training, beginning in February 2023.

The flexible study programme offers a high quality continuing professional development (CPD) programme across England and is facilitated through online self-study and regular facilitated webinars. The programme provides support for practitioners to:

improve skills to support children's communication and language development
provide an understanding of the theory of child development in early mathematics
develop skills to support children's self-confidence, relationships, and self-awareness through expertly developed personal, social and emotional development training
improve engagement with parents and carers to support the home learning environment

At the end of each module, practitioners will receive mentoring support from their programme trainer to discuss how they will implement and embed what they have learnt.

The training is designed for childminders and early years practitioners, qualified to Level 3 or above, who regularly work with disadvantaged children aged 2 to 4 (eligibility criteria applies).

To find more information on eligibility and how to apply, please visit the website. Early years practitioners should discuss with their line managers before applying.