The Historical Statues of Bradford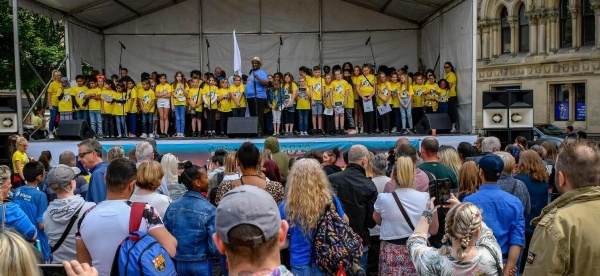 'History is inquiry. That's what the word means, from the ancient Greek verb historeo, to learn by inquiry. Anything else is myth'.
Charlotte Higgins
In 2020/21 following the Black Lives Matter campaign and debates about statues of historical figures with direct links to slavery, Bradford Council commissioned an external review. This review involved key members of Bradford's communities examining the district's monuments and statues.
A recommendation of the review was not to remove any of our existing statues but rather to tell the often complex story behind them and the people they represent.
Most of the statues of historical figures in Bradford District were put up during the Victorian era to commemorate 'great men' of that time. However, as our ideas about the world change, so do our attitudes to the people we choose to celebrate.
These short pieces examine the individuals represented in our key statues. This is not done to detract from their achievements but to provide a 'rounded' portrayal, in recognition that no-one is perfect and we are all a product of our times, upbringing and circumstances.
They examine why and when the statues were erected. And how these historical figures are viewed today with our understanding how so much of the industrial growth in Britain in the 19thcentury has links with slavery and colonialism.
This is the starting point to our current enquiry into these local historical figures and their monuments. Please visit the Bradford and District Local Studies website for details of the statues being reviewed: