Early Career Framework: Early lessons from the Bradford pilot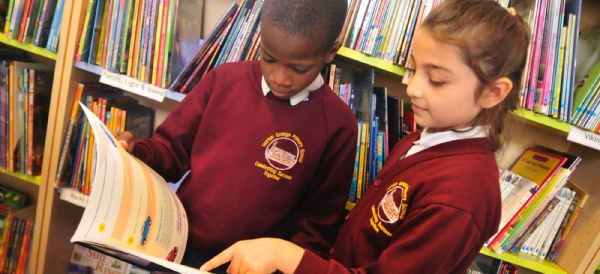 When Bradford was picked as one of three areas in the country to trial implementation of the new Early Career Framework (ECF), little could the district have known how teaching would be turned on its head by the global coronavirus pandemic.
The revolutionary new training system will, from September 2021, involve two years of early career professional development for all newly qualified teachers (NQTs) in England.
It will focus on the five core areas of behaviour management, pedagogy, curriculum, assessment and professional behaviours through a combination of protected study time and structured mentoring.
The programme has now been running on a pilot basis in Bradford for nearly a year and, despite a number of adaptations forced on it by school closures and remote learning, is proving an invaluable support mechanism for scores of NQTs.
"It's been fantastic for these new teachers to have a set curriculum,"
explains Simon Gallacher, Director of the district's Catholic Schools Partnership Teaching School Alliance.
"The beauty of the new system is that although the different providers of the ECF can deliver things in their own way, they all have to cover a common curriculum.
"This has meant we've had a real level of consistency in the NQTs' training and development this year – regardless of what school they're in, the size of that school or the types of in-school support that are available to them.
"The ECF model would have been effective at any time but during the pandemic it has really come into its own because everybody knows what they're doing, everybody knows what modules they're working on. It has provided invaluable structure both for the schools and the NQTs."
"This investment in teacher development has been welcomed as the curriculum builds seamlessly upon knowledge and skills from their initial teacher training route'' says Emma Dobson, Head of Professional Learning at Exceed Academies Trust.
Although the ECF pilot was not mandatory, the vast majority of Bradford schools recognised the developmental benefits of the programme and signed up to be part of it.
"They saw that it was a fantastic opportunity to ensure that the 10% release time that NQTs get under ECF had a real focus – something that had sometimes been missing in the past," says Simon.
"Instead of being left to their own devices with that out of classroom time, they had a detailed programme involving gap tasks and structured activities alongside their allocated NQT mentor."
''It has been fantastic that this structured curriculum has seen our Early Career Teachers continue to engage with research and reflect on the very best practice ensuring they continue to be invested in as much valued professionals'' says Emma.
This focus on the importance of mentoring, Simon argues, has been one of the unexpected benefits of engaging in the ECF process.
"A really important aspect of the training is that it's not just the NQTs that have benefited," he explains.
"In the past, where some NQTs have failed, it's often because of the quality of mentoring that they've received.
"What the ECF has done is to take a whole new look at the mentoring curriculum, focusing on upskilling mentors as well as making sure they are the right type of person to be able to coach, direct, organise and support an NQT's development.
"This has been a huge positive which will have significant long-term benefits for a whole new generation of teachers coming through their training."
Emma agrees:
"Emphasis has been placed on the role and importance of the mentor through instructional coaching. This investment in mentors will ultimately lead to stronger mentor / mentee relationships, where NQTs feel nurtured and valued; resulting in improved classroom and professional practice."
The pilot has helped lead providers of the ECF to refine and enhance their offer ready for the full national roll-out from September 2021.
Bradford Teaching School Hub will deliver the Early Career Framework from September 2021 with an offer for all schools regardless of phase or type. It will provide support to schools, including briefings for leaders and mentor training, in the summer term to help schools and trusts to be ready to support their Early Career Teacher. It is also planning to enhance the local offer over and beyond the national offer. In direct response to feedback from headteachers, Bradford Teaching School Hub is seeking to support schools to grow new mentor capacity through its soon to be launched Culture and Coaching Offer.