Introducing the Early Career Framework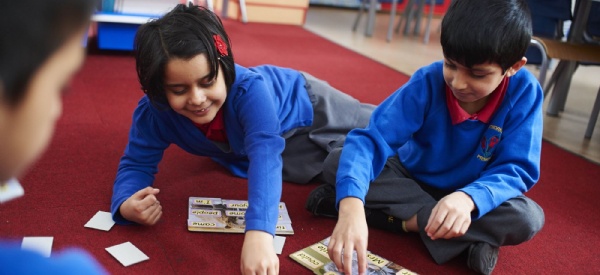 Bradford has seen the early roll out of the Early Career Framework ahead of it becoming a legal entitlement to all NQTs from September 2021. So, what have we learnt so far and how does it put us ahead of the game?
One of our NQTs currently accessing the early roll out commented on how, in a time of remote learning, the programme has provided positive opportunities to engage and professionally collaborate with other NQTs across the region during live seminars.
Being in a single form entry school I find this to be reassuring and supportive, particularly given the challenges the pandemic has thrown our way
In the face of the pandemic, not only did our children experience lost learning, so did a generation of trainee teachers. Given that, this structured teacher development couldn't have been more timely, with one of its core principles being to complement and build upon the new ITT core content.
This seamless transition will allow for all early career teachers to access a high-quality evidence-based curriculum of professional development, with a particular focus on theory and knowledge base: 'Learn that...' coupled with the skills to bring that knowledge to life in the classroom 'Learn how...'
But how can we be sure NQTs are getting a consistent diet and it's not just potluck what school you start your career in? This revolutionary structured training programme is central to the DfE's highly invested recruitment and retention strategy.
The 2-year entitlement, which is set to provide a gold standard mark of training for all NQTs leaving no one behind, is underpinned by a statutory evidence-based framework that informs its curriculum design, including sections on Behaviour, Pedagogy, Curriculum, Assessment, and Professional Behaviours. This creative process has been undertaken by 6 national providers, endorsed, and accredited by the department itself, with innovative programmes ready to roll out in September. Surely this will provide a level of consistency in the professional development of all NQTs.
So, how do you access the Early Career Framework? Lead providers will be sub-commission delivery partners, such as Teaching School Hubs, to deliver these programmes at a local level via a healthy combination of face to face and online training.
One of the great things about this new initiative is that high emphasis has rightly been placed on the role of the mentor, ensuring all mentors are trained with the skills of instructional coaching. This investment in mentors will ultimately lead to stronger mentor mentee relationships, where NQTs feel nurtured and valued, resulting in improved classroom and professional practice.
This investment to retain and value those early entrants into the profession will be extended over a two-year period with NQTs receiving an additional 5% off timetable and continued mentor support in year 2. Now let's talk about money. Schools will not face any payment burdens if they choose to access the Full Induction Programme of the Early Career Framework through a lead provider, delivered at a local level by a delivery partner, and will also benefit from additional funding to backfill the time mentors spend on the provider-led training, totalling up to 36 hours over the two years.
We are delighted that Bradford Teaching School Hub, as a delivery partner, will be at the forefront of this innovative retention strategy, ensuring Early Career Teachers engage with research, reflect on the very best practice, and are invested in as much valued professionals - our leaders of the future.
School leaders can find out more about their delivery options, funding arrangements and the support from Bradford Teaching School Hub via the following link:
Emma Dobson, Head of Professional Learning