How does effective parental engagement support children's learning?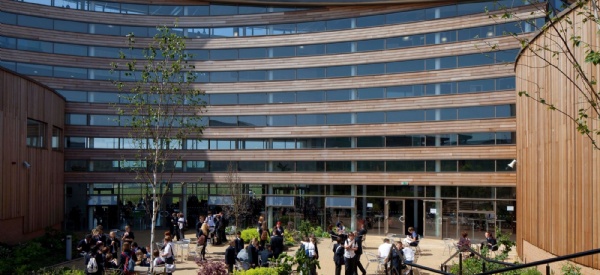 As teachers, we are all often guilty of believing that we have the sole responsibility for the education and development of the children in our classes. However, the research suggests that the children have another educator, one who influences far surpasses that of the class teacher – their parents. We shouldn't be surprised that parents have such an influential role in their children's learning, they are, of course, their children's first teachers. It is from home that the initial principles are developed and lasting effects on character, mindset and attainment are formed. Furthermore, with children spending around 75% of their waking hours outside of school, influences from home continue to impact a child's learning (both positively and negatively) throughout their education.
Why is parental engagement important?
There is a vast amount of evidence to suggest that the amount of engagement that a parent has in their child's education improves attainment more than any other factor. The key ways that parents can support their children is by having regular and meaningful conversations with them, setting high aspirations and by demonstrating their own interest in and support of learning at home and at school. Beyond the evidence, the experiences of most teachers will support this. It is also argued that, as the engagement of parents from lower-income families is often more challenging, this is also a key factor in the increasing challenges surrounding social mobility.
Parental engagement can be categorised into two main strands: Parents' involvement in the life of the school; and their support for their child at home and at school.
What is the evidence?
There have been a number of studies throughout the last two decades into the benefits of effective parental engagement. Desforges (2003) describes 'at-home good parenting' as a major contributing factor to a child's education, even when other factors are removed.
A study, from the analysis of data by the National Child Development Study (NCDS) in 1999, found that parental involvement has significant effects on overall achievement. The study examined the impact of certain inputs (including parental involvement, peer group influences and schooling inputs) on the end of year achievement. Drawing on attainment data in reading and maths it discovered that: parental involvement in a child's schooling was a more powerful force than other family background indicators such as social class, family size and level of parental education and contributes to no less than 10% of the variation in achievement the involvement of parents in primary and secondary education has an effect on the continued development and very high parental interest is associated with better exam results. Children, whose parents show no interest progressed 15-17% less in mathematics and reading.
In a study carried out for the Department of Education (2002), designed to test whether the educational performance of children was influenced by parents, researchers found that children were disadvantaged not by social class, but by lack of parents' interest. The key finding of the study was that children whose parents showed a high level of interest (regardless of social class), had higher test scores at age 8 and 11. In addition, the study found that a father's interest in his child's schooling provides a 'particularly powerful and progressive predictor' about educational attainment.
7 things we can do to help engage parents and families in their children's learning.
Inviting parents into the classroom
By bringing parents into school to show them their children's learning, we can give them greater ownership of their children's education. This can promote a better attitude towards learning at home, modelled by the parents. Evidence suggests that wider curriculum opportunities, provide a more enriching experience for parents and children. For example: learning a musical instrument, fossil-hunting or learning a new language.
Parental consultations
Sharing information about children's education is considered a basic principle of effective parental engagement. Through the sharing of information, teachers can support parents with helping their children at home and ensure that key messages are consistently enforced. It can also have a positive impact on the behaviour of children, in class as they know that there are clear links with home.
Assemblies
Inviting parents to celebrate their children's successes is another good way of promoting a positive attitude towards learning. Assemblies are also a good opportunity to share the learning that the children have been doing in class and can help them to talk to their children about school at home.
Community Events
As the school is an important part of the community, it is important that it engages and plans community events. Summer and Winter Fayres, sports days, gardening sessions, and comic relief are all events that can help engage parents.
Parent volunteers and staff
If parents feel a part of the school, they are more likely to promote a positive attitude towards school at home and to other parents. By involving parent's in all aspects of the school, it can become a part of the community, that people can be proud of. It can also help the school meet the needs of the community as it is people from within it that know it best. At Horton Park, we employ people from the community in roles ranging from lunchtime supervisors to SENCO.
Regular communication
Regular communication home is something that evidence suggests parents' value very highly, however, schools must not lose sight of their audience when sharing information with parents. Some common methods of communication are via website, class curriculum maps, school newsletters, social media, text messages, letters or phone calls.
Overcoming barriers
Inevitably, there are a number of barriers that effect parent's ability to support their children. These need to be addressed through all strategies to help make parental engagement successful. Some of these include:
Creating positive memories of school: Quite often, parents are reluctant to come into school because of their own unpleasant memories of education. By finding out what the community want or need from school, we can create opportunities to provide this. For example, by providing support in dealing with social services, breakfast clubs, paperwork, literacy or food banks. We can help create more positive memories of school.
Parents only get involved if there's a problem: When parents only hear negative information from school, it feeds into a perception that school is a negative experience. Schools should ensure that positive messages are shared as well. This could be done by: encouraging staff to phone home with good news, sending postcards home to celebrate achievements or good deeds; and creating shared learning experiences and activities so that children want their parents to come into school for good reasons.
Parents do not have enough information to act on: Keeping parents as informed is important. If parents are invited in to discuss an issue or concern, providing them with information before they come into school can help them be fully prepared.
Lack of self-esteem and subject knowledge: Many parents feel that they do not have the subject knowledge to support their children with their learning. One way of supporting parents with this is to provide classes to support parents.
Bibliography
Desforges, C (2003) The Impact of Parental Involvement, Parental Support and Family Education on Pupil Achievement and Adjustment. DfES Research Report 433.
Edwards,R, David,M & Allared,P (1999 Parental Involvement in Education – Children and Young People's Views). ESRC.
Feinstein,L & Symons, J (1999) Attainment in Secondary School: Oxford Economic Papers, 51.
Hobcraft,J (1998) Childhood experience and the risk of social exclusion in adulthood. CASE Briefing Nov 1998.
Institute of Education (2002).Technical Paper 8A. Measuring the impact of preschool on children's cognitive progress.
NFER (2001) Homework – A recent Review of Research.
Williams,B,Williams,J & Ullman,A (2002) Parental Involvement in Education: DfES Research Report 332.
Please enter some content for your blog post here.