Rethinking Lesson Observations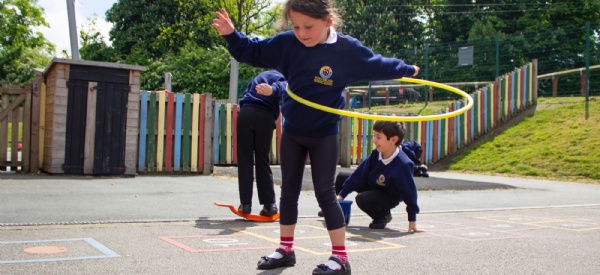 Lesson Observations
I recently went on a course and we were asked to write down the first words or thoughts about lesson observations. Here are a few of the table I was on:
Box ticking
Fear of judgement
Contentious
Monitoring
Reflecting on practice
Supportive
It is an emotive subject, and potentially has a huge impact on the culture of a school and morale of staff (Edgington, 2013). Further to this, O'Leary (2013) found the following:
89.7% agreed that unannounced observations would lead to increased levels of stress and anxiety amongst staff
83.2% disagreed that unannounced observations were a welcome addition to the quality improvement process
85.2% disagreed that graded observations were the most effective method of assessing staff competence and performance
76.3% agreed that ungraded observations were more effective in assessing staff competence and performance
74.8% disagreed that graded observations had helped them to improve as classroom practitioners
67.4% agreed that graded lesson observations should no longer be used as a form of teacher assessment
65.7% disagreed that graded observations were essential for improving the quality of teaching and learning
just 10.6% agreed that graded observations were the fairest way of assessing the competence and performance of staff.
It doesn't make for great reading, but as we know, reflection and identifying our strengths and weaknesses are essential to us improving and developing our practice. As school leaders, we also need to have a clear understanding of the quality of teaching and learning across school and support staff to improve, take risks and adopt new evidence-based pedagogy.
How do you use observation in your workplace? What is the impact of lesson observations on teaching and learning? How has it influenced the culture of staff and how they respond to their feedback? Is it effective at improving teaching?
An Alternative?
The UCU (2014) argues that the best model for lesson observation is based around research and enquiry into how your pupils are learning. This needs teacher and observer to become 'equals' – with a focus on pupil learning and outcomes, rather than individual performance of the teacher. So how do we do this in schools?
Coaching Model
Figures 1,2 and 3: Coaching Model Example
The pictures show an example coaching model disseminated at a CPD event around Lesson Observation. We have piloted this at Copthorne Primary School, with myself acting as the coach with a member of teaching staff. We followed the format as closely as we could.
Our thoughts were that:
The pre-observation meeting help establish a more equal relationship and challenged the pre-existing notion of 'observer' and 'observed'. The teacher said she felt more relaxed throughout the observation process following this meeting. It also allowed me to go and consolidate my subject knowledge of Year 5 SPAG before the lesson meaning I was much better prepared to see how the children were learning during the lesson.
The pre-observation meeting allowed us to discuss and question the different elements of the lesson, such as the learning objectives, AfL tasks or how challenge had been planned in. This allowed us both to consider how effectively the lesson had been planned and how it built upon the children's prior knowledge.
I still had to grade the lesson as part of our performance management cycle, this undermined some 'equal relationship' I had hoped to establish.
Developing a role as a coach takes time and training. It was a skill that I began to develop when piloting this, but I really needed more training on how to do this effectively.
The teacher gave extremely positive feedback from the entire process.
Observation in your own setting
A few questions to consider:
What is your current observation policy? What are the stated aims for its use? Do the outcomes match these aims?
Who benefits from it? How do staff feel about it?
How do you monitor teaching and learning without formal judgements?
How do you train staff in effective coaching style?
Biblography
Edgington, U. (2013) Performativity and Affectivity: Lesson Observation in England's Further Education Colleges, unpublished PhD Thesis, Canterbury Christ Church University, November 2013
UCU (2014) Damning report calls whole process of lesson observations into question https://www.ucu.org.uk/media/6714/Developing-a-national-framework-for-the-effective-use-of-lesson-observation-in-FE-Dr-Matt-OLeary-Nov-13/pdf/ucu_lessonobsproject_nov13.pdf accessed 28 April 2019