Digital technology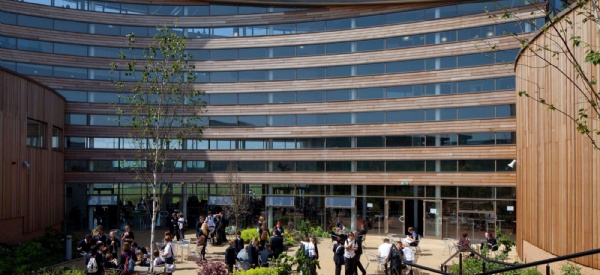 My class would love for me to use digital technology in class more often. I know this because we recently completed a reading assessment. One of the texts in the assessment was on the use of tablets in the classroom. Afterwards, while we were discussing the text, the children were very keen to share their thoughts and opinions on tablets with me. The text itself was balanced and discussed the pros and cons of tablet use but a particular extract stood out for Year 6. Their feelings were mostly based around part of the text, which was written from the perspective of a teacher, which envisaged children playing interactive games to help them learn maths. Obviously, they thought this was a great idea; most ten-year-olds would. Having a tablet each, on which they could play games, would be exciting, at least to begin with. But, would the increased prevalence of digital technology help them to make progress? Does the introduction of technology improve education? Would – as my class argued – having a tablet each be a 'great idea'?
What does the evidence say?
The use of digital technology is discussed in detail in the EEF's most recent guidance report. It makes clear recommendations, based upon the best international research, aimed at teachers and school leader. This blog will focus on the recommendations made in the report.
Implementation is Crucial
The EEF convey very clearly that implementation is key if the use of digital technology is to be successful. When considering a new digital technology it is important to take into account the following:
A learning need must be identified
In order for technology to most likely improve learning a clear need must be identified.
Understand how technology will improve learning
Three questions must be asked at this stage: How tightly does the technology link to the problem that has been identified? How will it change teaching? How will it improve learning? By answering these questions you can then consider how the use of technology links to existing pedagogy.
Supplement, enhance or replace existing teaching
The EEF has found that technology is most effective when it supplements or enhances teaching. When it is done best, it is carefully integrated into lessons alongside existing practice.
Decide how to support the implementation
The evidence supports a focus on implementation: teachers must be given the appropriate training and support for the use of technology to be successful. Most teachers, I am sure, will be able to give an example of innovations happening in the school that fall by the way side for this reason. Highlighting the need for training and support, Lowther and Ross state that, "CPD can better prepare teachers to be highly qualified by building positive teacher beliefs and increasing readiness to integrate technology."
Complementing Teaching
Unsurprisingly, even the best technology cannot replace good teaching. In writing about digital technology, specifically interactive whiteboards, Neil Mercer discusses this point, "This new tool does not replace the need for professional expertise, subject knowledge and pedagogic skills." The EEF, likewise, highlight the importance of a teacher's pedagogic skills, namely explanations and modelling. The report explains that these skills cannot be replaced by technology but they can be enhanced. Examples given in the report include using videos to introduce new content or using visualisers to project examples of work onto a whiteboard. A more complex example of using technology to complement teaching is 'lesson flipping'. This is when an application is used to allow pupils to access lesson content at home, prior to a lesson.
Pedagogy, it seems, is more important than technological equipment. The guidance reiterates this point and that teachers, who are trained in its effective use, should use it to enhance their pedagogic approaches.
Quality and Quantity of Practice
Technology can be used to benefit practice. As practice is an essential aspect of learning, this is an important recommendation to consider. Potentially, technology can increase the quality and quantity of pupils' practice either at home or at school. A simple example could be using a quiz app to support children in remembering key information.
My Year 6 class were excited by the thought of using digital activities as part of their learning. However, the relationship between the two is complex according to the report. Pupils might be motivated to use technology but the motivation might not consistently translate to learning. The evidence states that children need a range of cognitive and non-cognitive skills to benefit from applications that support practice. Children with low attainment or disadvantages may not have these skills; the result of which is the attainment gap is exacerbated.
Assessment and Feedback
According to the report, "Technology has the potential to improve both assessment and feedback, particularly in terms of speed and efficiency." Similarly to other areas of the report, pedagogy and implementation are the key to whether the potential to improve assessment and feedback is realise. There are numerous ways that technology can be used to support assessment. Examples include using online tests that are automatically marked (something that is beneficial for teacher workload) and 'learner response systems' that provide immediate feedback to teachers. However, as with any assessment strategy, these methods are only valuable if the gathered information is used effectively by teachers.
Conclusion
What emerges quite clearly, after reading the guidance report and other sources of evidence, is that the use of technology alone is not enough to ensure effective teaching and learning. It is pertinent, when thinking about technology, to remember Mercer's view that technology can't replace expertise, subject knowledge and pedagogic approaches. However, when coupled with a teacher's professional skills technology can be beneficial to learning. It must, though, be implemented carefully and staff given the appropriate training.
When considering the use of digital technology teachers must think about the following:
How can it be implemented successfully?
How can it be used to enhance existing pedagogic approaches?
How can it be used to improve children's practice?
How can it improve assessment and feedback?
References
Education Endowment Foundation. (2019). Digital technology. Available: https://educationendowmentfoundation.org.uk/public/files/Publications/digitalTech/EEF_Digital_Technology_Guidance_Report.pdf. Last accessed 2019.
Lowther, D and Ross, S. (2010). Professional development the key to integrating technology. Better Evidence Based Education. 3 (1), 4-5.
Mercer, N. (2010).Interactive whiteboards and classroom interactions. Better Evidence Based Education. 3 (1), 8-9.