Update from the National Centre for Computing Education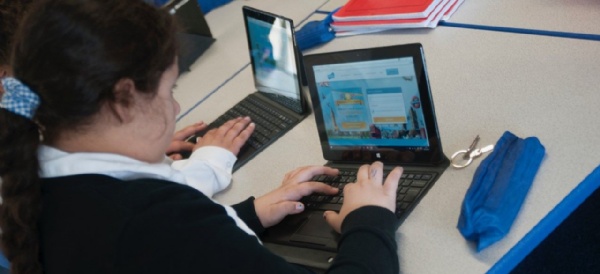 Update from the National Centre for Computing Education
NSET/ Staff Training Days
Primary computing courses for all schools across England are now FREE to sign up to from 1st April 2023. This means that schools in Kirklees or Bradford would be able to arrange an INSET or other whole/ part staff training sessions at no extra cost to the school. Each school would also receive 1 x £205 subsidy per academic year.
We anticipate key academic dates, such as termly INSET days to be booked out fast, so please get your requests in soon.
Subsidy Information
April-July 2023 - A £205 subsidy is available (even if you've had one in 2022-2023 already)
Sept 2023- July 2024 - subsidy resets each academic year, £205 subsidy available
Ongoing Computing Support
From April 1st, the NCCE (teachcomputing.org) are changing the way support will be provided to Kirklees and Bradford schools. Any school we work with, will need to be part of a computing cluster that falls within the new Education Investment Areas (EIAs)
N.B. If the lead school in a cluster is in Kirklees, yet some of the cluster of schools are in Calderdale, we can support this. Funding will be provided by STEM Learning to run these clusters and as a group of schools, they should state one area of the Computing Quality Framework that they wish to develop.
What does it mean for your schools?
Do you wish to be supported as a school for 2022-2023?

If yes, see below.

Please complete the 'expression of interest' here: https://docs.google.com/forms/d/e/1FAIpQLSd3nAH7BCX19a8M02EDdSMd5OnFzsta_PUMriBzm8pyOHtAjw/viewform

Add any potential cluster schools (3-6 schools) that you'd like to work with, onto the latter part of the 'expression of interest' form. This could be schools that you already moderate T&L with/ have formed learning partnerships etc with or could be a completely new group of schools.

Someone from the West Yorkshire Computing Hub will be in touch with further information/ next steps/ set up/ delivery of the computing cluster.
The West Yorkshire Computing Hub hopes to continue supporting primary schools in increasing both staff computing confidence and competence, and looks forward to hearing from you soon.