Join West Yorkshire Maths Hub for their Open Classroom Event!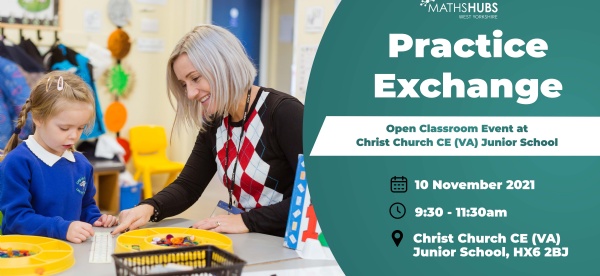 West Yorkshire Maths Hub is hosting an Open Classroom Event* at Christ Church CE (VA) Junior School on 10 November where you will have the opportunity to observe Year 6 maths classes, take part in discussions with other teachers and meet our Head Teacher Advocate as well as our Mastery Specialist! You will look at maths more widely and discuss how maths is monitored at CCSB.
This free event is a great opportunity to meet teachers and schools in your area, learn more about Teaching for Mastery and how you can develop this in your school. Come and enjoy the event with free refreshments and find out how West Yorkshire Maths Hub can further support your school.
We will be following the latest guidance linked to Covid 19 throughout this event.
*This event is for those in our region only (Leeds, Bradford and Calderdale). `Please email us directly if you require more information: wymh@westyorkshiremathshub.co.uk.