Just launched by the NCETM: Mastering Number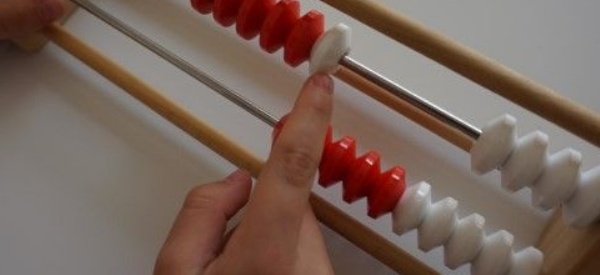 Mastering Number: A new programme aimed at teachers in Reception, Year 1 and Year 2.
In a major new initiative, the NCETM and Maths Hubs have announced a year-long programme to run in thousands of primary schools from September. It is aimed at strengthening the understanding of number, and fluency with number facts, among children in the first three years of school.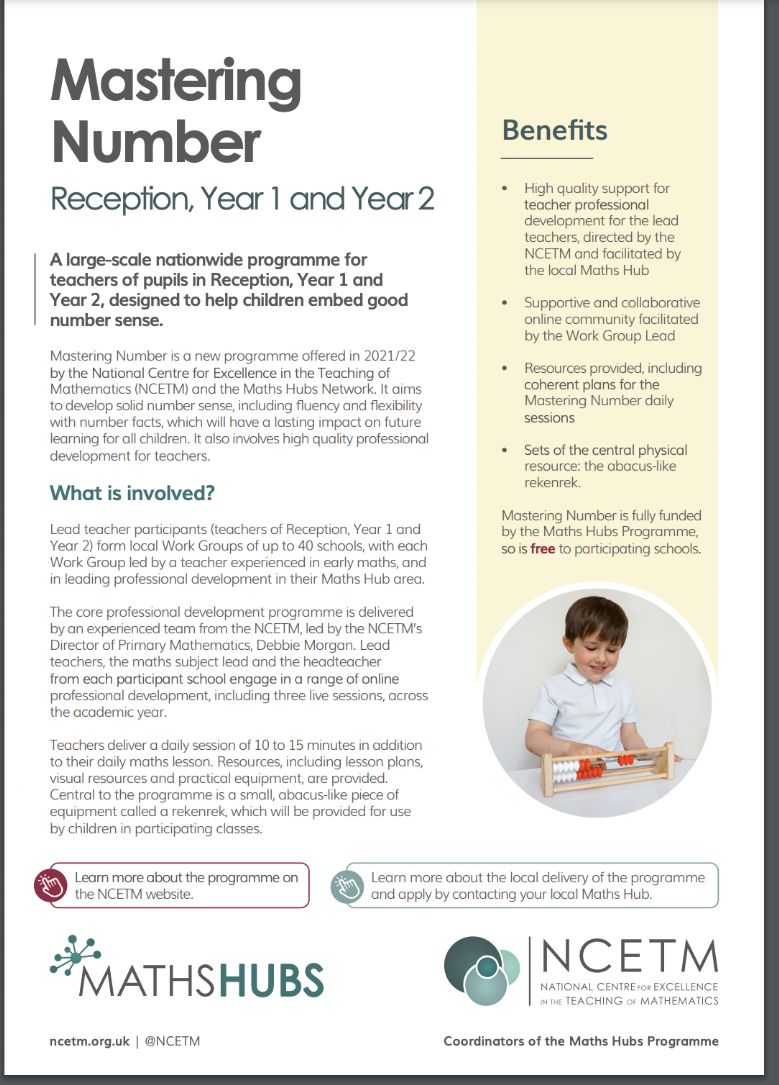 Click/tap the image to download the flyer
Application Form
---
Schools interested in applying for this programme in 2021/22 should download, complete and submit the below application form, by email to wymh@westyorkshiremathshub.co.uk.
We encourage early applications!
---
How Can you Find Out More?
---
If, before applying, you would like to find out more about what this project involves for schools and teachers, there will be three live online information/taster sessions where more details will be given. For interested schools, only one person should register for the session (the headteacher, maths lead, Reception, Year 1 or Year 2 teacher).
Click on the link below to register and sign up for the session of your choice. Please note that sessions have limited numbers of spaces, and places will be allocated on a first come, first served basis.
---
Stay up to date!