FREE Effective Multimedia Learning Work Group with West Yorkshire Maths Hub - Get Involved!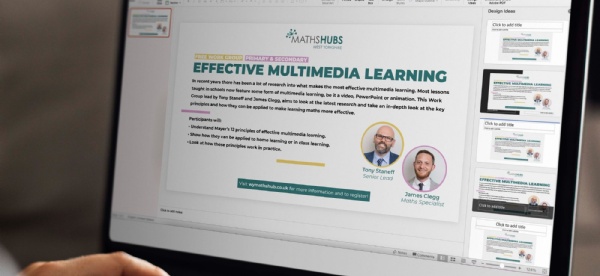 In recent years, there has been a lot of research into what makes the most effective multimedia learning. Most lessons taught in schools now feature some form of multimedia learning, be it a video, PowerPoint or animation.
Register you and your school onto our FREE Effective Multimedia Learning Work Group beginning on the 23rd March where we will be exploring the following:
Understanding Mayer's 12 principles of effective multimedia learning.
Show how they can be applied to home learning or in class learning.
Discuss how these principles look in practice.
This programme is fully funded by the Maths Hub so is FREE to participating schools.
Alternatively, email wymh@westyorkshiremathshub.co.uk for more information.