The Effects of Mindfulness Training in Primary Schools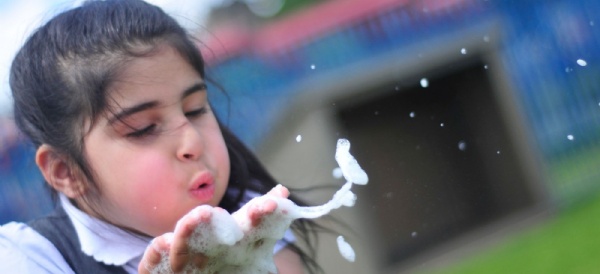 Why is mindfulness important in schools?
Research has consistently demonstrated that a person's mental health, educational outcomes, social prospects and quality of life are influenced by their psychological, emotional and social well-being as a child. If a child develops effective coping mechanisms and the ability to regulate their emotions this can both protect their psychological well-being and promote resilience throughout their lives. As a result of these findings, the research into child mental health has adjusted its focus from repairing problems to protecting against future problems, using early intervention and preventative programmes (EIPP)
The use of EIPP within the school context offers all children equal opportunities to learn skills which promote psychological well-being. However, giving the current demands on schools and teachers it is vital that any programmes implemented within schools must be supported by evidence, sustainable and cost-effective. Any EIPP must lead to positive long term well-being outcomes for children.
What are the potential benefits of mindfulness interventions?
Mindfulness-based intervention may offer a suitable EIPP for primary school children. There is a range of research which has found links between mindfulness-based interventions and enhancements in well-being and self-regulation. Mindfulness can be defined as a mental state which can be developed and nurtured. It is a dynamic process which involves intentionally focusing the mind on thoughts, feelings, sensations and perceptions, whilst also being aware of, and connecting with, experiences. Research has shown that mindfulness reduces reactive patterns of thinking, feeling and behaving, whilst enhancing cognitive control, which is closely related to emotional regulation.
Mindfulness-based programmes could also prove to be relevant in relation to improving meta-cognition within primary school children. Meta-cognition is often defined as 'learning to learn'. Meta-cognition skills allow for the conscious regulation of executive functioning, which includes reasoning, self-reflective learning and self-awareness. It has been found that, for children, meta-cognition skills have a significant role in the knowledge and control they have over their thinking and learning processes. However, even with an abundance of evidence regarding the importance of meta-cognition in children's learning, there are still very few evidence-based primary school programmes which promote meta-cognition. This is where mindfulness-based intervention can become relevant. There have only been two studies which have explored the effects of mindfulness on meta-cognition in children, however, both of these studies found improvements in meta-cognition following a mindfulness-based intervention.
What current evidence is there supporting mindfulness in primary schools?
A research study conducted by Vickery and Dorjee in 2016 was one of the first studies which actively sought to investigate the effects of a mindfulness programme in primary school children. The study measured the impact of the 8–week mindfulness programme, Paws b. The mindfulness programme was delivered by school teachers, who had been fully trained to deliver the course, and took place within the regular Personal and Social Education curriculum. The impacts on the children's emotional well-being were evaluated across different areas, including; mindfulness, emotional regulation and meta-cognition.
The study provides initial evidence that the Paws b mindfulness program can be feasibly delivered to primary school children by their class teachers, within the regular curriculum. This is significant as the majority of previous research into the impact of mindfulness involve experienced mindfulness trainers or school teachers with considerable mindfulness practice experience. However, using mindfulness trainers or only using teachers with considerable mindfulness experience is not realistic within the normal school setting. Therefore, the findings of the study give a more realistic view of what can be achieved by implanting a mindfulness intervention using class teachers with limited mindfulness experience.
Another important finding from the study was that the majority of pupils participating in the mindfulness intervention reported that they liked practising mindfulness in school and wished to continue with mindfulness practice. Findings also suggest improvement in meta-cognition in the children who participated in the intervention. Although this finding should be treated as tentative as improvements were only reported by the school teachers and not by parents, they should not be overlooked. The results also tentatively suggest that the mindfulness programme could enhance specific aspects of emotional well-being.
Even though the study did not find significant changes in measures of mindfulness, emotional awareness or positive well-being, it does provide some much-needed research into the impact of mindfulness on primary school children. It must also be remembered that the study is the first of its kind and was only conducted as a small-scale pilot study, therefore the study will be used to inform future research. The evidence does highlight how mindfulness-based programmes delivered within the regular school curriculum have the potential to promote self-regulation and improve children's emotional well-being and meta-cognition skills. Although more research is necessary in order to further establish how mindfulness impacts primary school children, programmes which promote children's ability to manage their emotions have the potential to protect psychological well-being across their life span.
What can I do in my classroom to promote mindfulness?
Introduce the idea of mindfulness to pupils, Headspace is a good website to use for this and has been suggested by our Exceed Mindfulness Champions.
Watch out for updates from our Exceed Mindfulness Champions on how to promote mindfulness further in the classrooms.
For more information on meta-cognition and self-regulation see the EEF article and guidance report
Reference:
Vickery and Dorjee, 2016. Mindfulness Training in Primary Schools Decreases Negative Affect and Increases Meta-Cognition in Children. frontiers in Psychology, Volume 6, pp. 1-13.